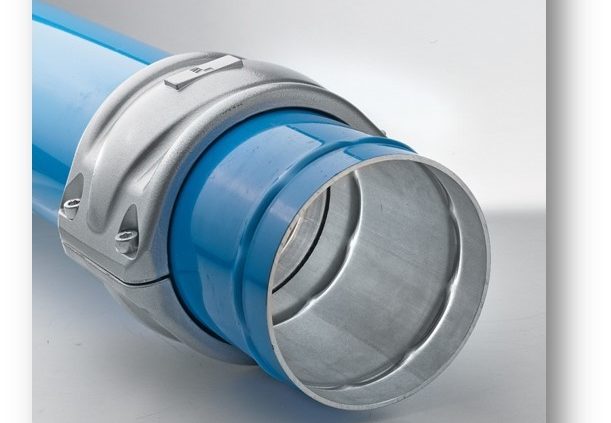 AirPro Technix provides its customers with superior compressed air system products and services, what better time to take a look at why our customers choose the advantages of our Aluminum Piping system! we continue to innovate and remain the leader in systems to convey gas and fluids in a wide range of markets including aerospace, food & beverage, energy, transportation, construction, laboratory, and pharmaceutical.
So…why choose aluminum pipe over copper or steel?  Typically it comes down to dollars and cents.  The value proposition for aluminum over other piping materials quickly adds up to overcome the initial investment for long-term gains.  Aluminum piping is corrosion resistant, unlike its steel and copper counterparts.  Its lightweight components and quick-connect interlocking design allow for easy and immediate layout modifications with zero need to thread, solder, or glue pipe.  This is increasingly important as Lean manufacturing has us all looking for ways to streamline processes every day.  Labor costs are significantly less in Aluminum pipe installations at 20% of installation costs, versus 50-80% of such costs associated with traditional steel or black iron piping.  In addition, with the inevitable corrosion and degradation over time with other piping materials, Aluminum piping consistently provides clean, quality air though its leak-free, corrosion-resistant design, ensuring longevity of the equipment.
Let's not forget…with less leaks…you have immediate energy savings.  Again, the dollars and cents behind the value proposition make the investment worthwhile as your energy savings add up quickly.  A properly designed compressed air system typically saves a plant 20 to 50% of its electric bill, sometimes even up to 60% within 24 months.
Let's summarize some of the issues that other piping solutions bring to your compressed air system…
Copper:
Labor intensive
Installation can be dangerous from flames and fumes when welding
Air leaks
Steel:
Specialist tools required
Experienced fitters only
Corrosion susceptibility leads to internal surface roughness
High-pressure drop/air leaks
Stainless Steel:
Bulky and heavy tools
Weight of larger pipes
Non-versatile system
Black iron:
Very heavy and difficult to install
Susceptible to corrosion and air leaks
Experienced fitters only
Difficult to modify
Costly to repair
Fortunately, AirPro Technix aluminum addresses these issues and provides a modular system that is lightweight, quick to install, leak-free, full-bore, and does not corrode like the other piping materials.  Not to mention, having Aluminum installed into your facility brings the capability for you to add our SCOUTTM Technology to your compressed air system, to bring the smart capability to monitor air system, reducing your downtime and increasing productivity.
What are you waiting for?  Contact us today to find out more about the value proposition that Parker Transair can bring to your facility.
http://airpro.com.pk/wp-content/uploads/2017/10/25a127bb-2b48-44b0-bc51-fefbab5af27e_Transair_Pipe_Blog.jpg
609
611
AirPro Technix
http://airpro.com.pk/wp-content/uploads/2017/03/AirPro-Logo.png
AirPro Technix
2017-10-20 06:58:57
2017-10-20 06:58:57
Why Use Aluminum Pipe?